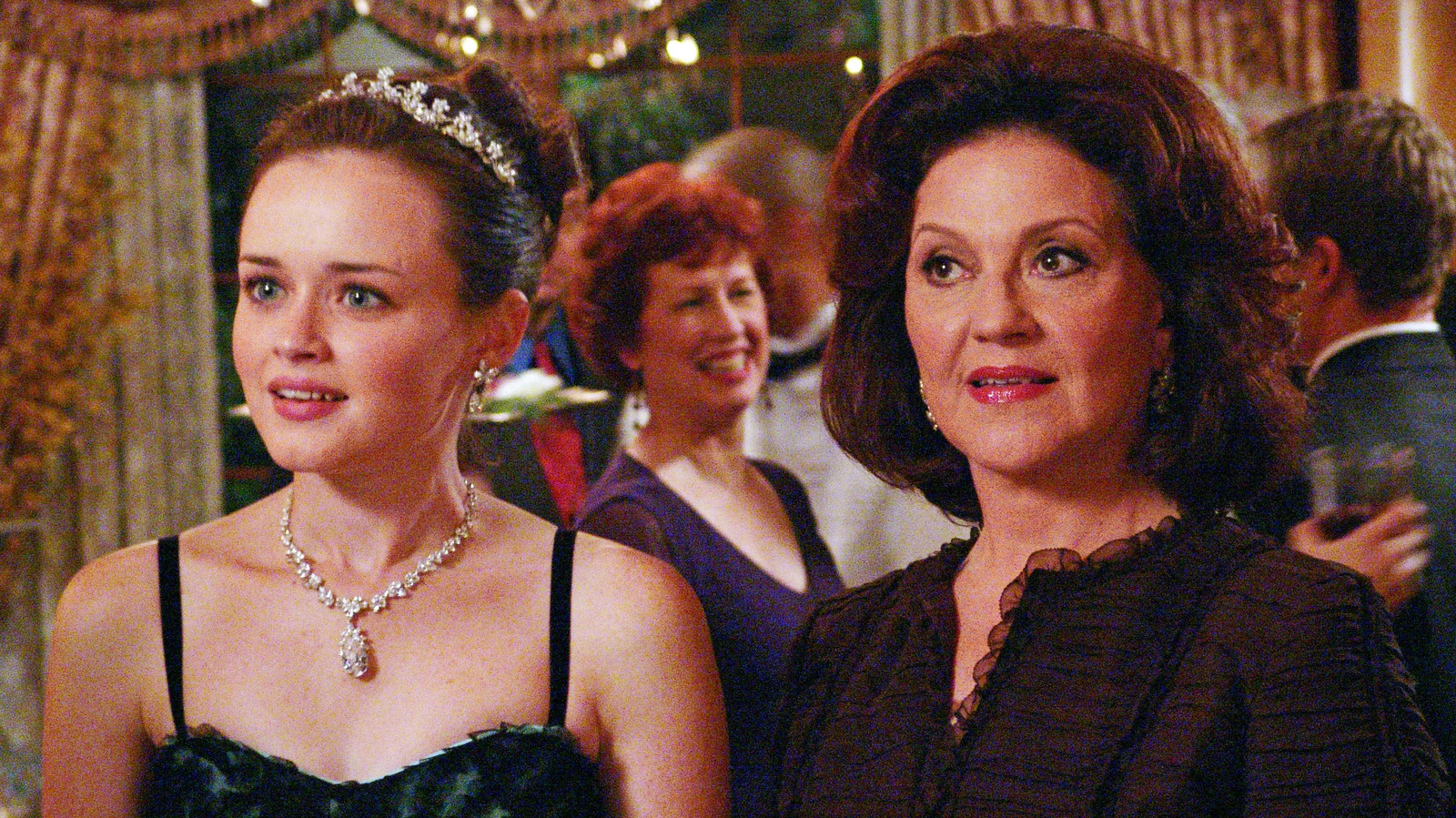 Following the original series, Netflix released a four-part miniseries in 2016 following the Gilmores even further with "A Year in the Life." To say it was met with mixed results is an understatement, but it at least gave us a glimpse into Emily's future … which is one without her beloved husband.
Due to the fact that Edward Hermann passed away before the revival, Richard Gilmore also passed away, leaving Emily as a grieving, aimless widow with an unexpected path ahead of her. After attending therapy with Lorelei against both of their wills, the two open new doors in their relationship, despite plenty of initial hurdles. By the time the year in question comes to a close, Emily has completely ditched her connections to upper-crust Connecticut society, delivering a stunning kiss-off speech to the Daughters of the American Revolution and abandoning all of the ultimately meaningless things that once defined her life. 
After selling her mansion and relocating to Nantucket, Emily finally finds peace amidst her grief for Richard, ending the miniseries as perhaps the show's most developed character overall.
"Gilmore Girls" and "A Year in the Life" are both available to stream on Netflix now.