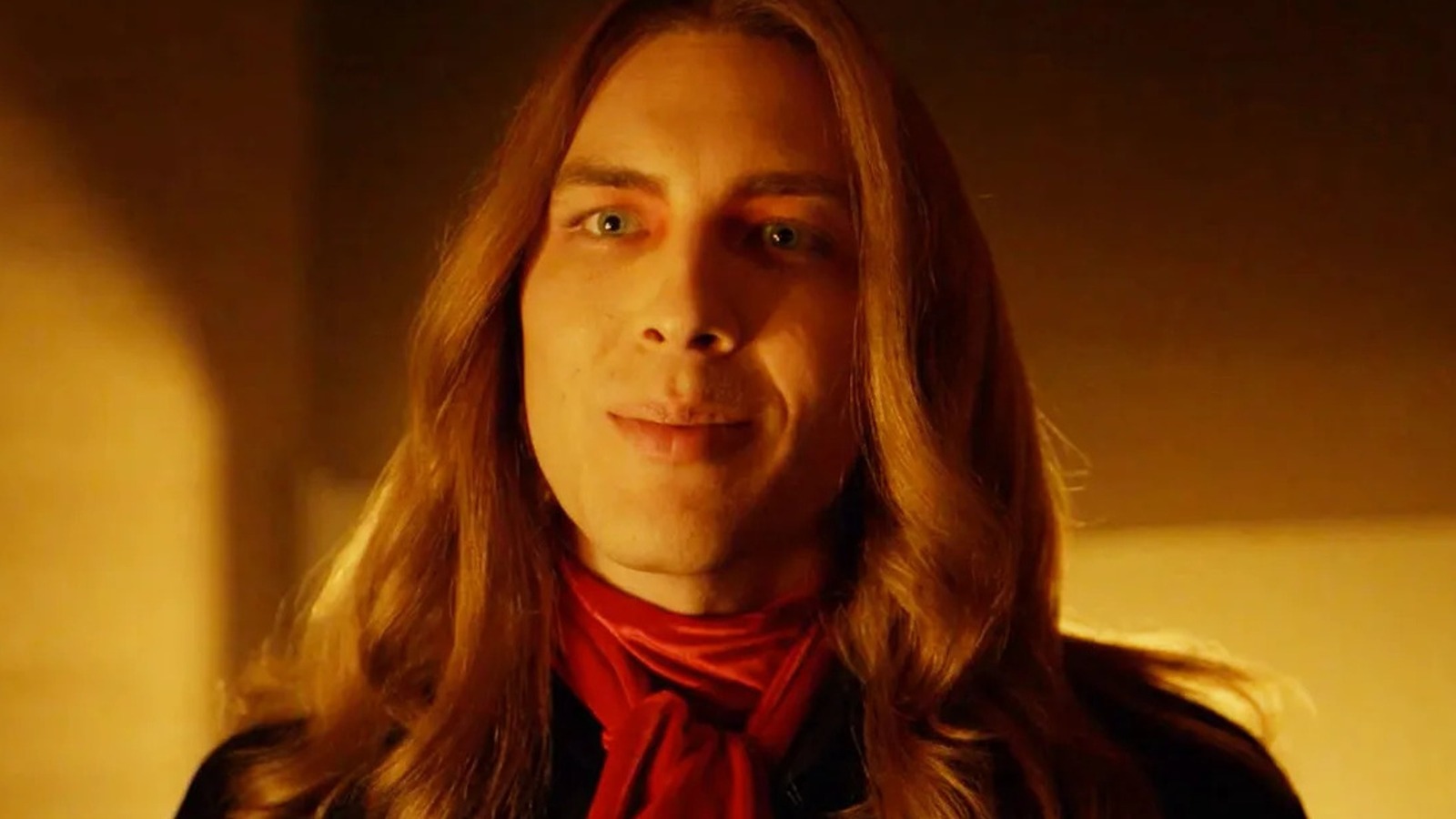 As many fans expect from Ryan Murphy TV, it didn't take long for Cody Fern's popularity in "American Crime Story" to land him a more permanent spot in Murphy's empire. Fern's debut on "American Horror Story" might have given him his most iconic role to date. When Fern sat down with Entertainment Weekly in 2018 to discuss playing Michael Langdon, he spent the first several questions focusing purely on Michael's wig.
Fern confirmed that after "American Crime Story," he found out in late 2017 that he'd be on Season 8 of "American Horror Story," but he didn't know much about his character. "All I knew is that I'd be playing this character with long blond hair who had an affinity for capes, and I'd be acting with Sarah Paulson and Kathy Bates," Fern explained. "That's all I needed to hear. You had me at 'wig.'"
When asked if he'd named Michael's wig, he answered, "I haven't, no, but I feel like it's very much The Michael Langdon. I so enjoy that wig." From the sound of it, half the fun of playing Michael came from getting to put his wardrobe on, with the star of the show being the fabulous wig.
When the interviewer commended Murphy's wig work, Fern was quick to agree, enthusing, "We could talk about the wig throughout the whole interview." From the sound of his excitement over the topic, he wasn't exaggerating.