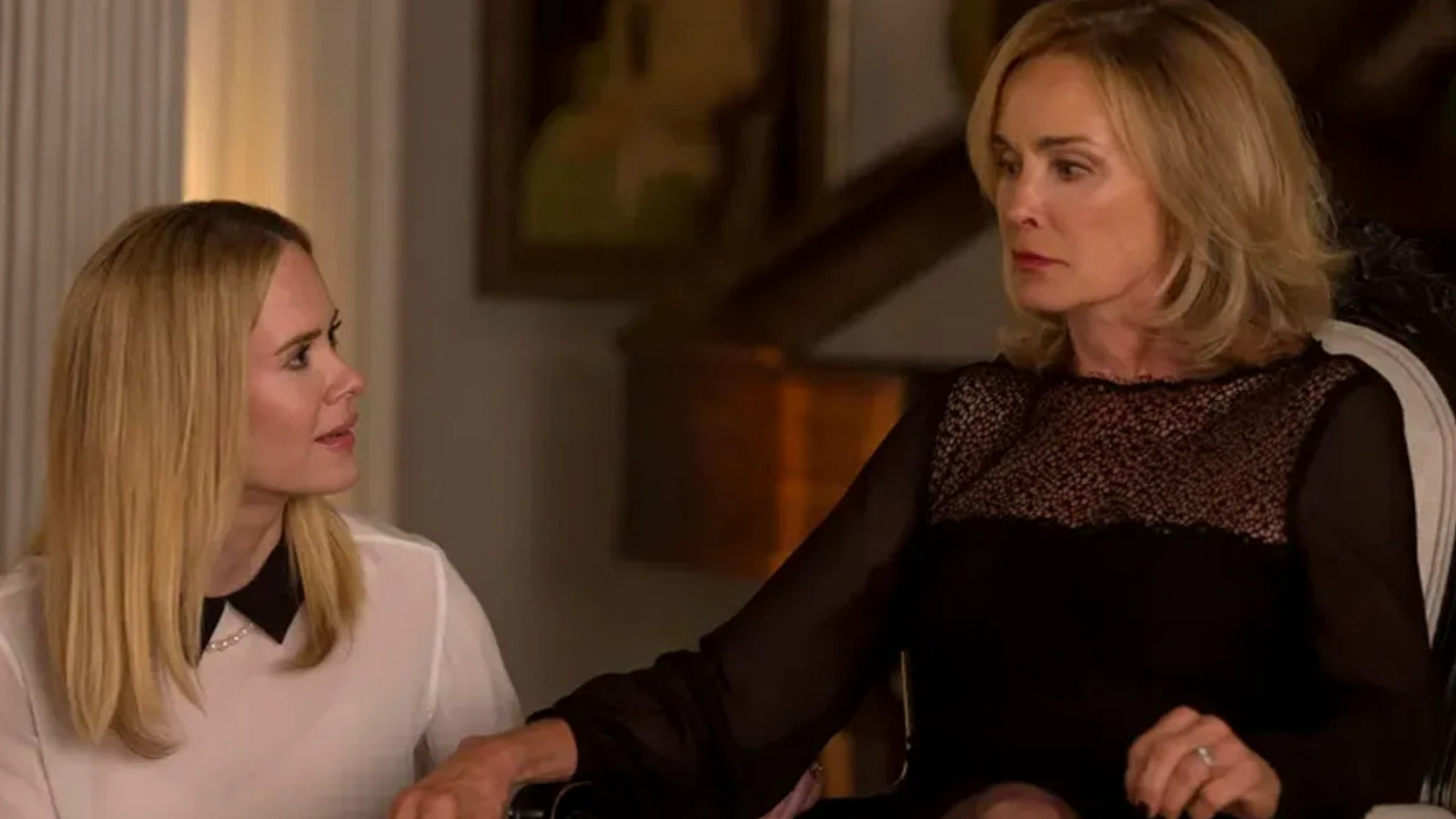 In a 2018 interview on the SiriusXM program "Sandyland," Sarah Paulson revealed Jessica Lange had a hand in her becoming an "AHS" cast member. She suggested Lange wanted her company during her time shooting "AHS" Season 1 because she was unhappy living in Los Angeles for the show. 
"She's not an L.A. person," Paulson said. "She would rather like be in a potato farm in Minnesota somewhere. That's truly where she's happiest." 
The actor explained she happened to be in Los Angeles during the production of "AHS" Season 1 because her plans to star in a New York play were canceled. Paulson also shared that Lange invited her to go to a dinner where she had a conversation with Ryan Murphy. During the meal, Lange requested that Murphy hire Paulson, who previously had a minor role on his show "Nip/Tuck." 
"She said, 'can't you find something for her to do [on AHS] because it would be great to have her around,'" Paulson said. "He just looked at me and paused for 10 seconds and said 'Yeah, lady. I think I can find something for you.'" Paulson noted that Murphy decided she was suitable to portray the "AHS" Season 1 character Billie Dean Howard. 
Paulson also spoke about feeling grateful toward Lange for encouraging Murphy to hire her in an October 2020 interview on "The Jess Cagle Show with Julia Cunningham." She joked that she planned on purchasing Lange a substantial gift. 
"I'm going to buy her a potato farm in Minnesota," Paulson said. "Nothing would make her happier."