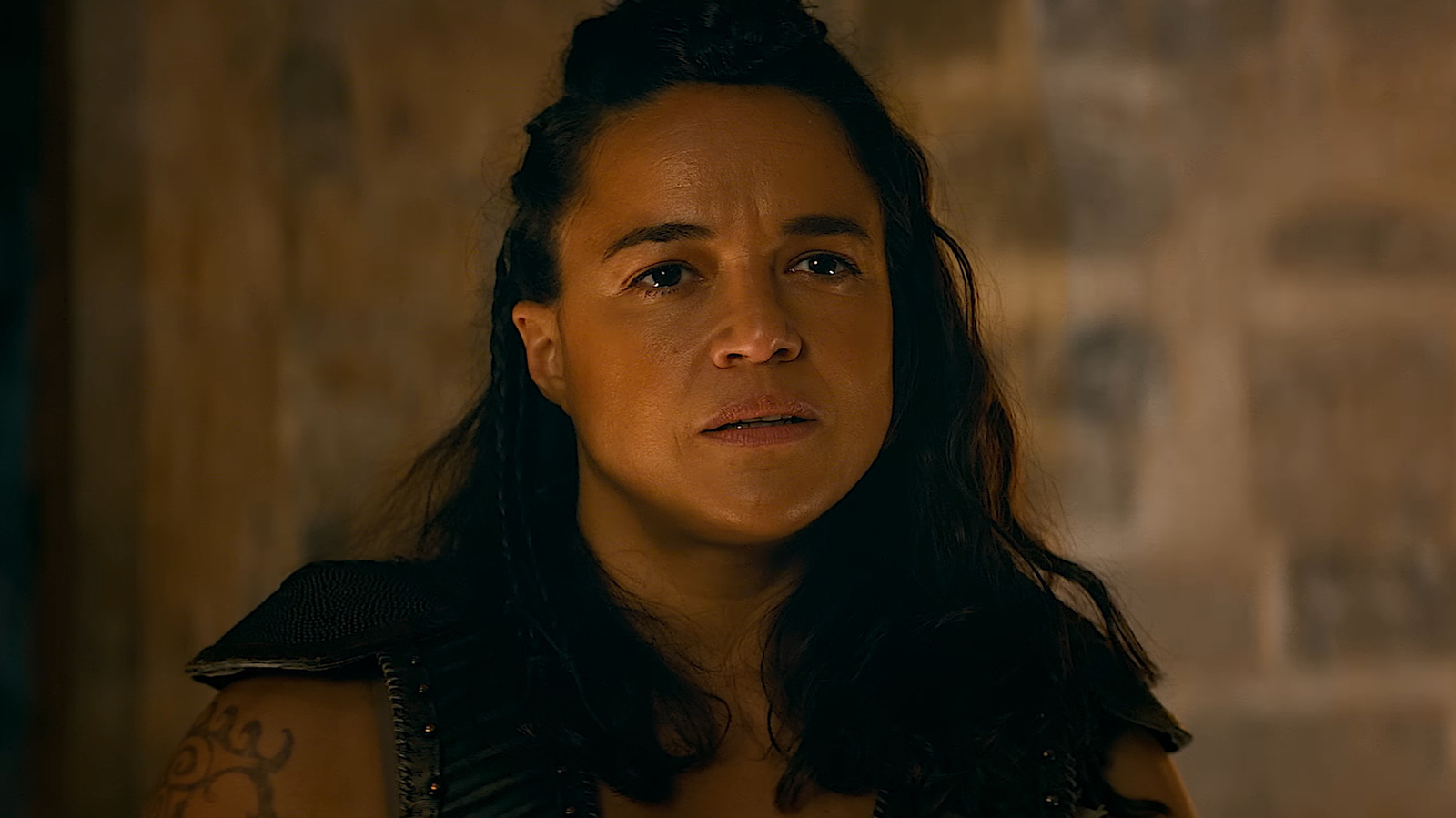 "Dungeons & Dragons: Honor Among Thieves" will make audiences laugh, and while that's a feat of its own, its ability to mix comedy with heart and action sets it apart from most blockbusters, and Holga brings a lot of those emotions to the table. 
Her reunion with her ex-husband perfectly showcases how directors John Francis Daley and Jonathan Goldstein subverted expectations with their barbarian character, showing there's more to the "D&D" class than unbridled rage. Instead of relying on pure anger, Holga channels her strength through the emotional heartbreak she's been through with Bradley Cooper's character and the loss of her clan. It's an incredible change that Daley, Goldstein, and Michelle Rodriguez deserve all the credit for bringing to life. It makes her barbarian much more compelling and emotional, something no one expected to see coming into "Honor Among Thieves." "I think people will be satisfied with her battle rage," Rodriguez told Den of Geek, and players will certainly appreciate how they incorporated that ability into the movie. 
Holga's emotional arc comes full circle after Edgin uses the tablet to resurrect her after their battle with Sofina. It's then that she recognizes she's had the family she's always wanted, with her long-time friend — and co-parent — choosing to bring her back over his wife. During an interview at SXSW, Daley emphasized the importance of character arcs, saying, "[The script] was something we spent a lot of time on, making sure that each of the characters had something to say, they were unique in their own right, and they also had an arc." It's safe to say that "Honor Among Thieves" gives fans the most interesting interpretation of a barbarian yet.