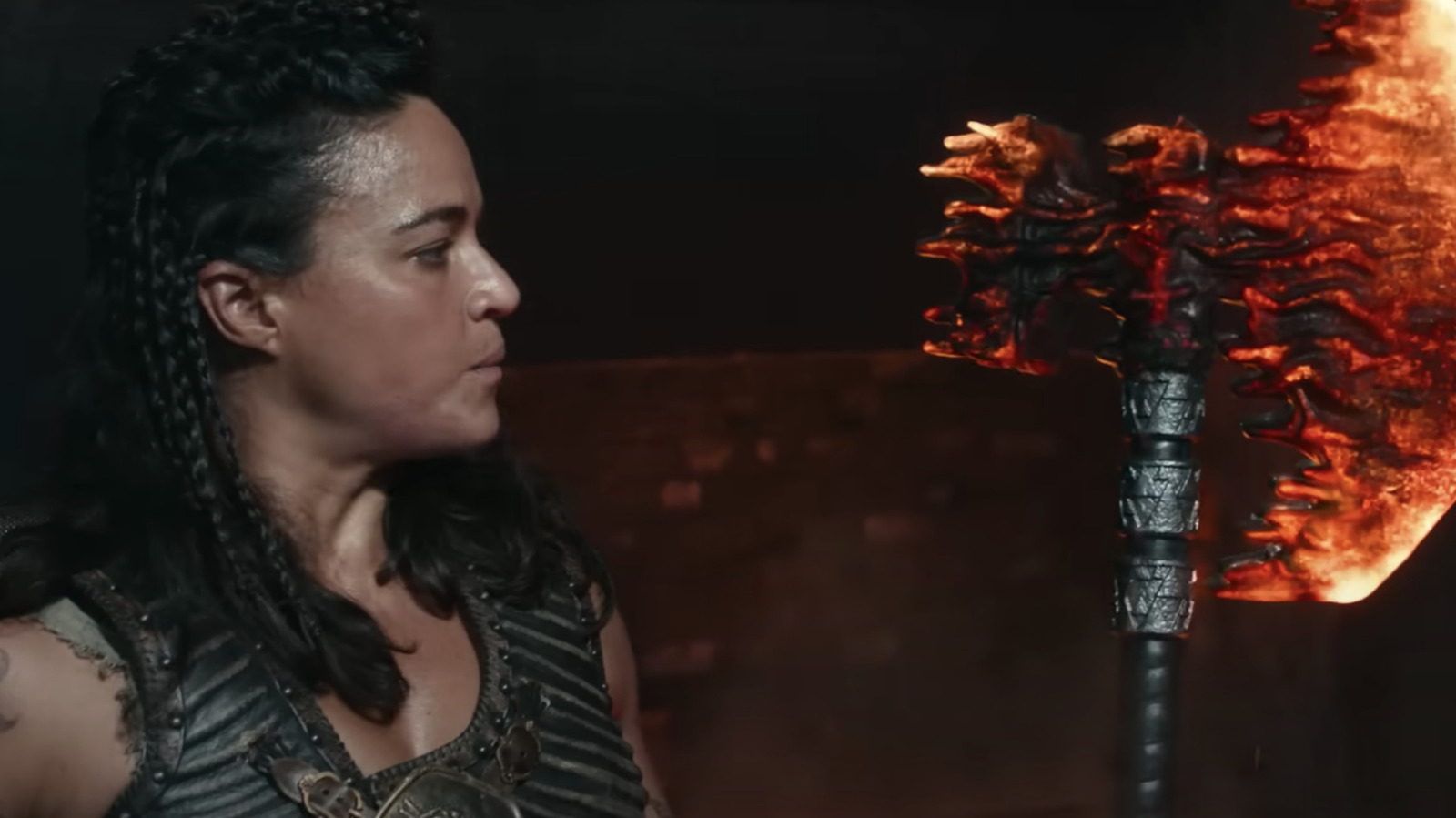 Michelle Rodriguez's scene-stealing turn as Holga debuting just after the magnum opus that is "John Wick: Chapter 4" is revealing. In watching Rodriguez's performance, one can't help but compare her to the growly showing of Keanu Reeves as the titular Boogeyman. Both have previously proven themselves to do perfectly fine essence acting — to perform as their charming selves in heightened circumstances. Yet, they choose to commit wholeheartedly to these exaggerated, stoic personas that strangely work within their respective worlds. If Rodgriguez can do this in a genre-bending fantasy film, why couldn't she do it in a "John Wick"-esque action franchise in which she stars?
For the past two decades, Rodriguez has made the most of what little combat is afforded to her character Letty Ortiz in the "Fast and Furious" franchise, in which her potential is mostly restricted by the films' odd constraints of only having her fight other female action stars one at a time (this trend seems to be continuing in "Fast X"). In "Dungeons and Dragons: Honor Among Thieves," however, Rodriguez gets to fight half a dozen heavily armed foes in one go, taking them down in hilariously heightened and brutal ways. While her combat sequences may be aided by a skilled stunt double, Rodriguez still nails the physicality and intensity when it's obviously her on screen.
We can no longer keep pretending as a society that Rodriguez is a supporting player. Directors John Francis Daley and Jonathan Goldstein wisely showcased her capabilities as a strong co-lead, but it's high time she gets a chance to drop the "co" qualifier in a high-profile action film of her own. Until that movie finally comes along, "Honor Among Thieves" delivers a healthy dose of Rodriguez action that's just enough to keep fans satisfied.