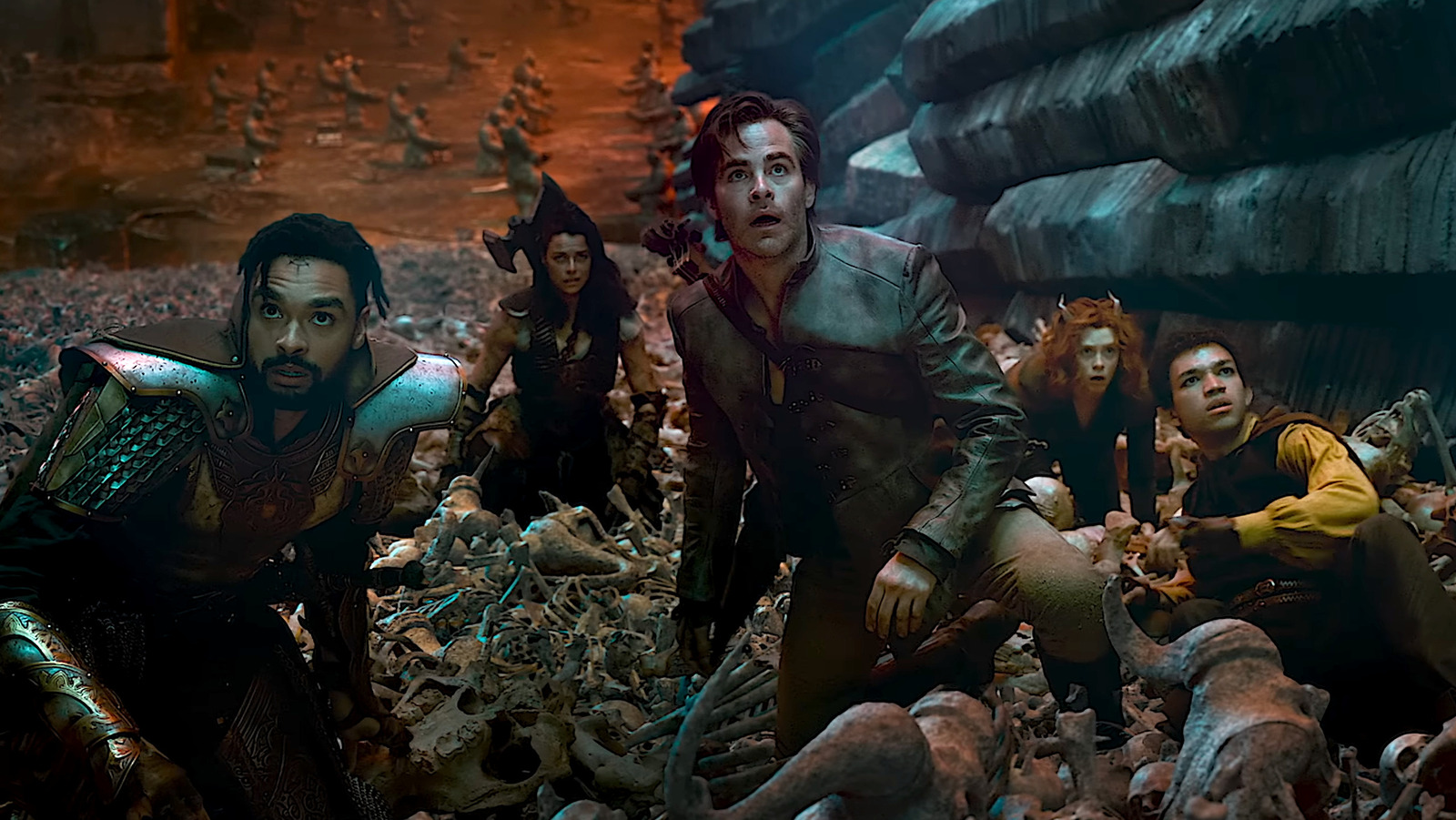 Aside from revealing the flaws in the plot's ability to support the number of characters on screen, Xenk's absence in the film's final act robs it of fun opportunities for character interaction. Ironically, what makes Xenk the best character in the movie is what he brings out in everyone else.
The core cast of Edgin, Holga, Simon, and Doric (Sophia Lillis) is perfectly charming and lovely to watch while they beat up a bald wizard, but it can't help but feel like they are missing a glue. Xenk's calm self-surety and kindness are so different from what anyone else is doing on screen, it makes any conversation involving him immediately interesting. His straightforward communication style forces Simon to be assertive and clear, bringing out a dormant aspect of the self-doubting sorcerer eager to come out. Xenk's faith in Edgin's innate goodness and his compassionate treatment of the bard throws off Edgin's flippant demeanor. There's something equally hilarious and heartwarming about Edgin not being too phased by talking corpses or large dragons, but seeming structurally shaken by Xenk's unshakeable belief in him.
Ultimately, Xenk's exit isn't so much unforgivable as it is annoying. Maybe he wasn't as interesting to the writers while they were writing the script, and they weren't expecting an actor like Page to swoop in and steal the show. And, as was said before, his dramatic exit fits his well-meaning sanctimony perfectly. His strut down the beach is sure to elicit many a belly laugh in the theater. It's just hard to imagine that this was the apex of the character's potential, or that the end of the film is better off without him in it.