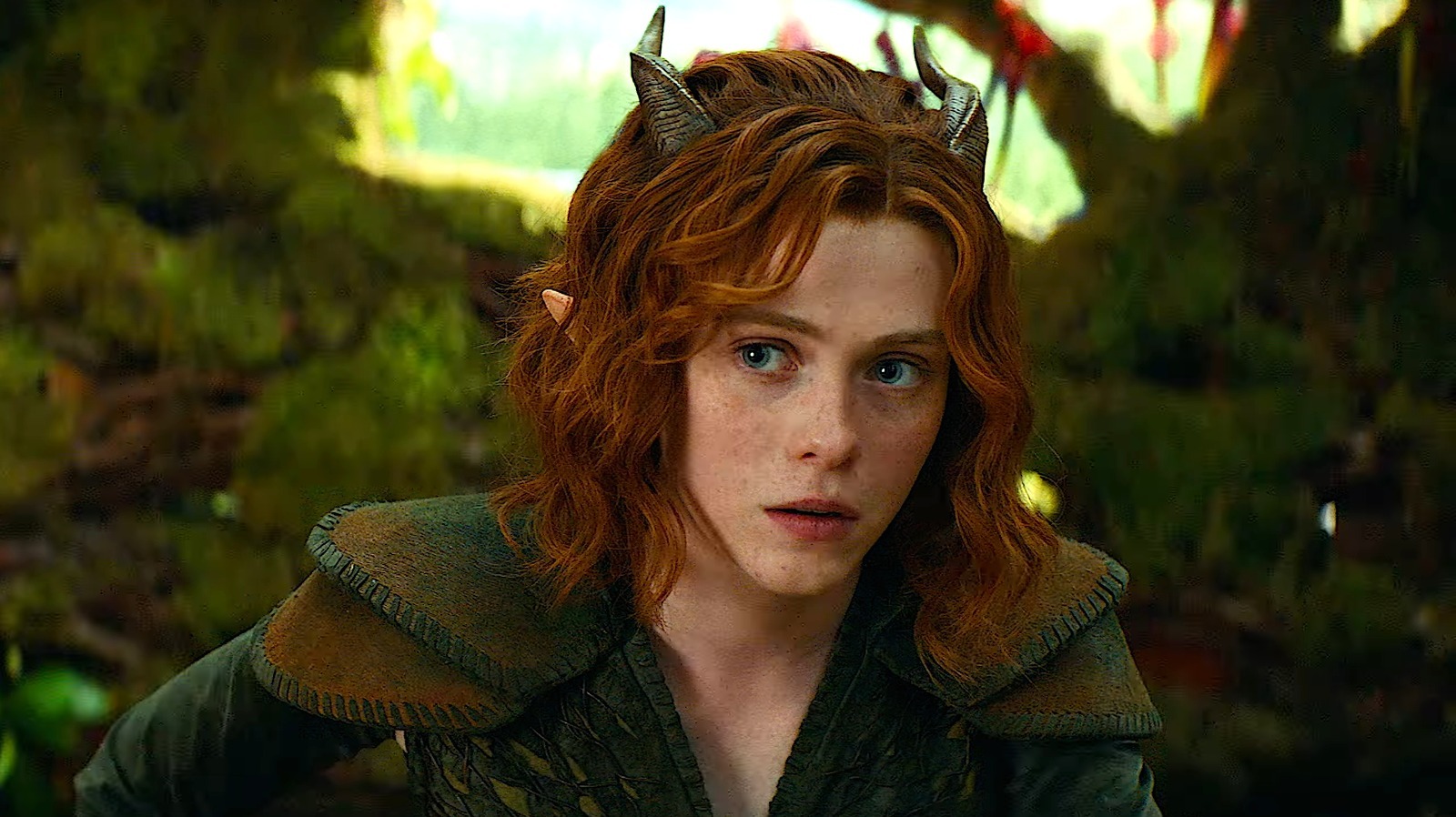 Before embarking on the quest to retrieve the helmet, Edgin promises Xenk (Regé-Jean Page) that he will give the riches stolen by Forge to the poorest citizens of Neverwinter. Given that the group is full of thieves, it initially feels unlikely that Edgin will keep his promise — yet, he does end up doing so in a very unexpected way. 
After Edgin and the group rescue Kira from Forge and steal his boat, they see that Sofina has begun to cast the red mist that will turn everyone into mindless zombies. Knowing what will happen if they don't do something, the group decides to head back and end Sofina's reign of terror — but not without dishing out some payback to Forge first. 
As Forge is trying to find a way out of Neverwinter, he sees his boat crash back into the harbor and rushes towards it. However, the boat can't be driven again and he sees his riches disappearing. Using the Hither and Thither Staff, Simon makes a portal on the floor of the ship that is taking valuables and spitting them out through a hot-air balloon flying across the city. 
The scene is even more memorable because the gold and riches are spilling through an image of Forge's mouth on the hot-air balloon, which is a great way to stick it to Forge. Beyond that, the gold raining down on the city serves as an important plot point because it causes the arena to evacuate as the crowd goes after the riches, allowing the group to spoil Sofina's plan.