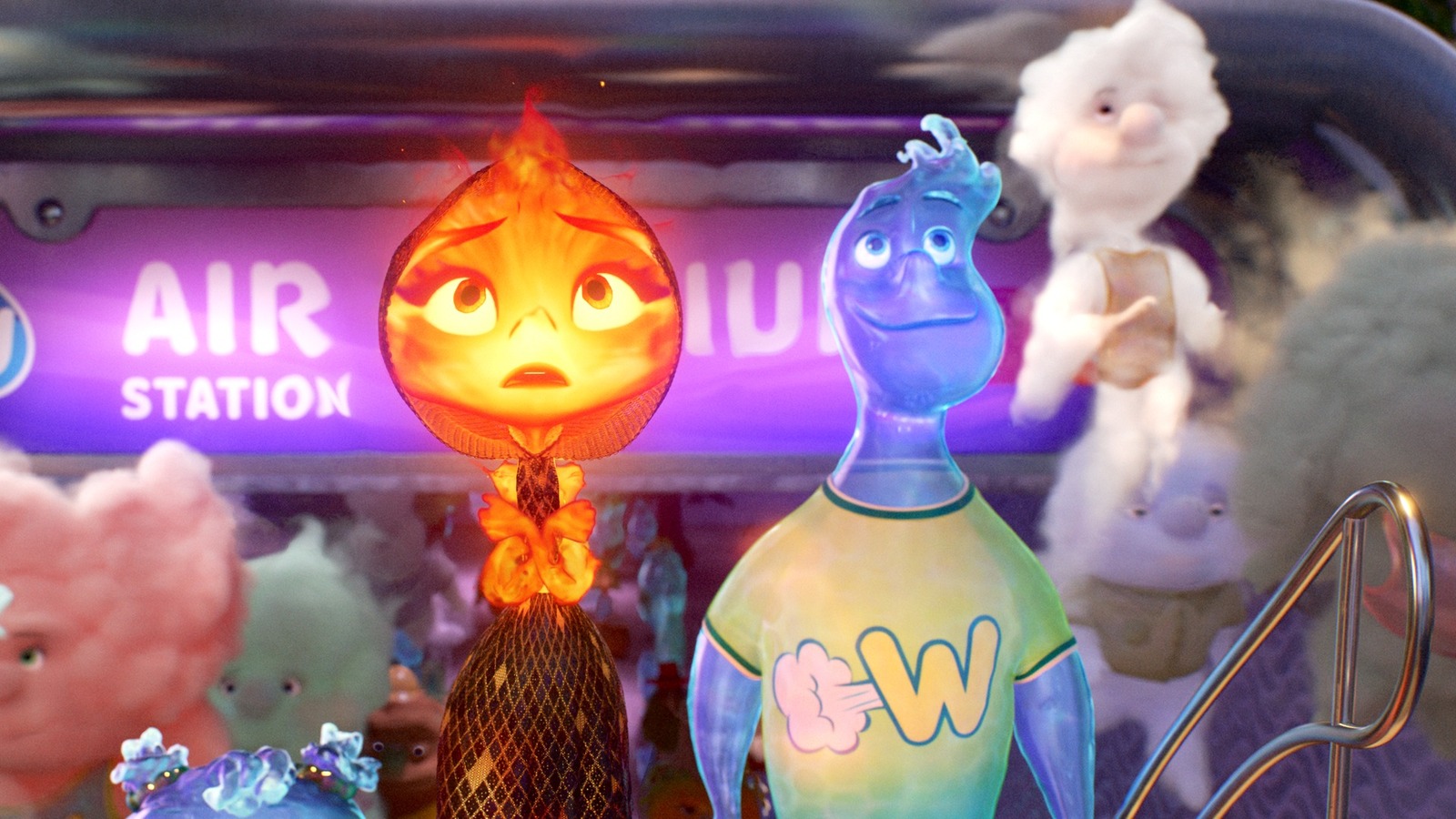 "This isn't the first time Pixar's done something that seemed impossible," VFX supervisor Sanjay Bakshi said during a Q&A at the studio. "All of our films have technical challenges, but we haven't had one on the scale of 'Elemental' in a while. That's really exciting to us." Bakshi went on to demonstrate just how much technical power it takes to do the impossible, explaining that Pixar's "render farm" for "Toy Story" back in 1995 consisted of just under 300 computers. "Monsters, Inc." took nearly 700 computers, while "Finding Nemo" clocked in at about 1,000. Now, as the studio prepares "Elemental" for release, the core render farm on its Emeryville campus boasts more than 150,000 computers.
A close look at the cast and setting of "Elemental" makes it clear just what all those machines have been busy rendering. Ember (voiced by Leah Lewis), Wade (Mamoudou Athie), and the citizens of Element City are not just characters — they're living, breathing visual effects with uniquely dynamic ways of moving through their brightly-colored world. This meant creating animation models with an incredible degree of expressiveness. As directing animators Gwen Enderoglu and Allison Rutland revealed, where the average Pixar character model has about 4,000 points of articulation, Wade and Ember required about 10,000 each.
Of course, all of these efforts need to work in service of one goal above all others — to create endearing, vibrant characters who feel like so much more than the sum of their pixels.