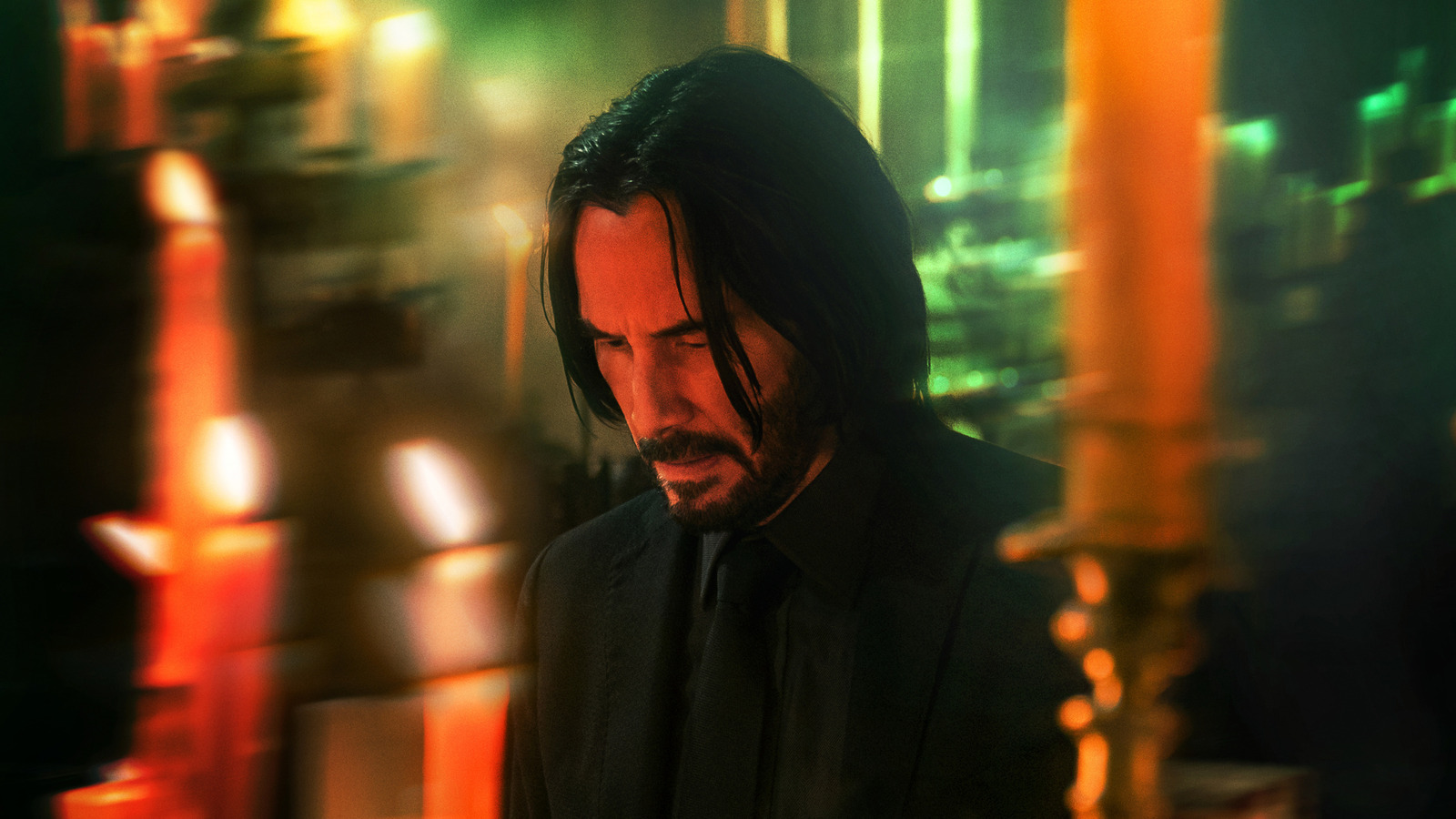 At first glance, the ending of "John Wick: Chapter 4" is satisfying both emotionally and narratively. That doesn't mean it's not shocking to watch John finally succumb to his wounds. Yet at the same time, we don't officially see him declared dead, nor do we see a body in a coffin, which means that the ending of this film — in classic "John Wick" fashion — is as enigmatic as the others.
"It is absolutely open to interpretation," says co-writer Michael Finch. "… All I can tell you is that we see John Wick in pretty bad shape and then we see a burial plot. Bear in mind that one of the themes of this was the distinction between John and John Wick. The Marquis' point is that there is no such thing as John; there's only John Wick, and John's position may be that for him to be free, John Wick has to die. What that means, I will leave to interpretation, but there was much conversation over that ending."
In fact, director Chad Stahelski told The Hollywood Reporter that Lionsgate's response to the climax was "Are you f***ing insane?" although he revealed that an even more ambiguous ending didn't go over well with a test screening audience. Stahelski seems to think that the conclusion as it stands is definitive for now: "That's how we sold it to the studio," he told THR, "because, at some point, this has gotta end, man."
Perhaps it does, but with "Chapter 4" opening to a franchise-best $73.8 million at the domestic box office, Lionsgate may not be ready to dismiss talk of a "John Wick: Chapter 5" just yet. 
"John Wick: Chapter 4" is in theaters now.