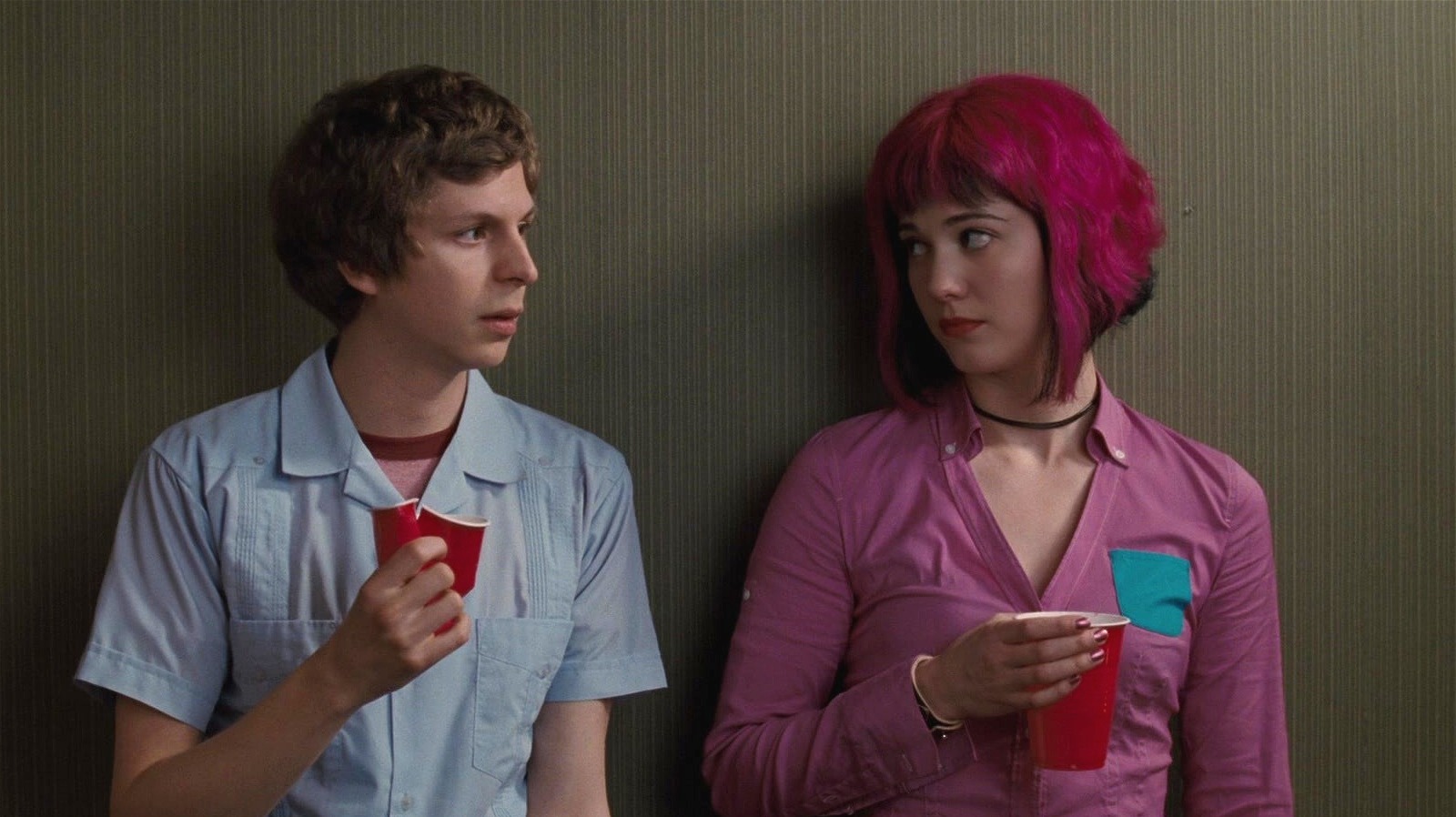 Fans of "Scott Pilgrim vs. the World" are undoubtedly excited to see the original actors reprise their roles. Announced in early 2022, the "Scott Pilgrim" anime immediately had Edgar Wright attached as an executive producer, as well as Bryan Lee O'Malley as the writer. This means that the person who first penned "Scott Pilgrim" is being given an opportunity to bring an animated version of his characters to life, which should prove to be an absolute romp.
Speaking with Collider in April 2021, Wright explained how "Scott Pilgrim vs. the World" had a different ending that didn't test very well with audiences, and how much O'Malley helped craft the movie's new conclusion. "Bryan Lee O'Malley helped us write the new ending, which was also different again from the books, but different from what we'd done," he explained. "And we were trying to crack it. And the key to it was that Knives lets him go. And the real key to it is Bryan Lee O'Malley's line. He wrote this line where Knives says, 'I'm too cool for you anyway.' It's like, that's it. That's the line!"
It's apparent that Wright and O'Malley have a great working relationship, and it will be fascinating to see what they are able to produce this time around with "Scott Pilgrim" and the original cast of the film.