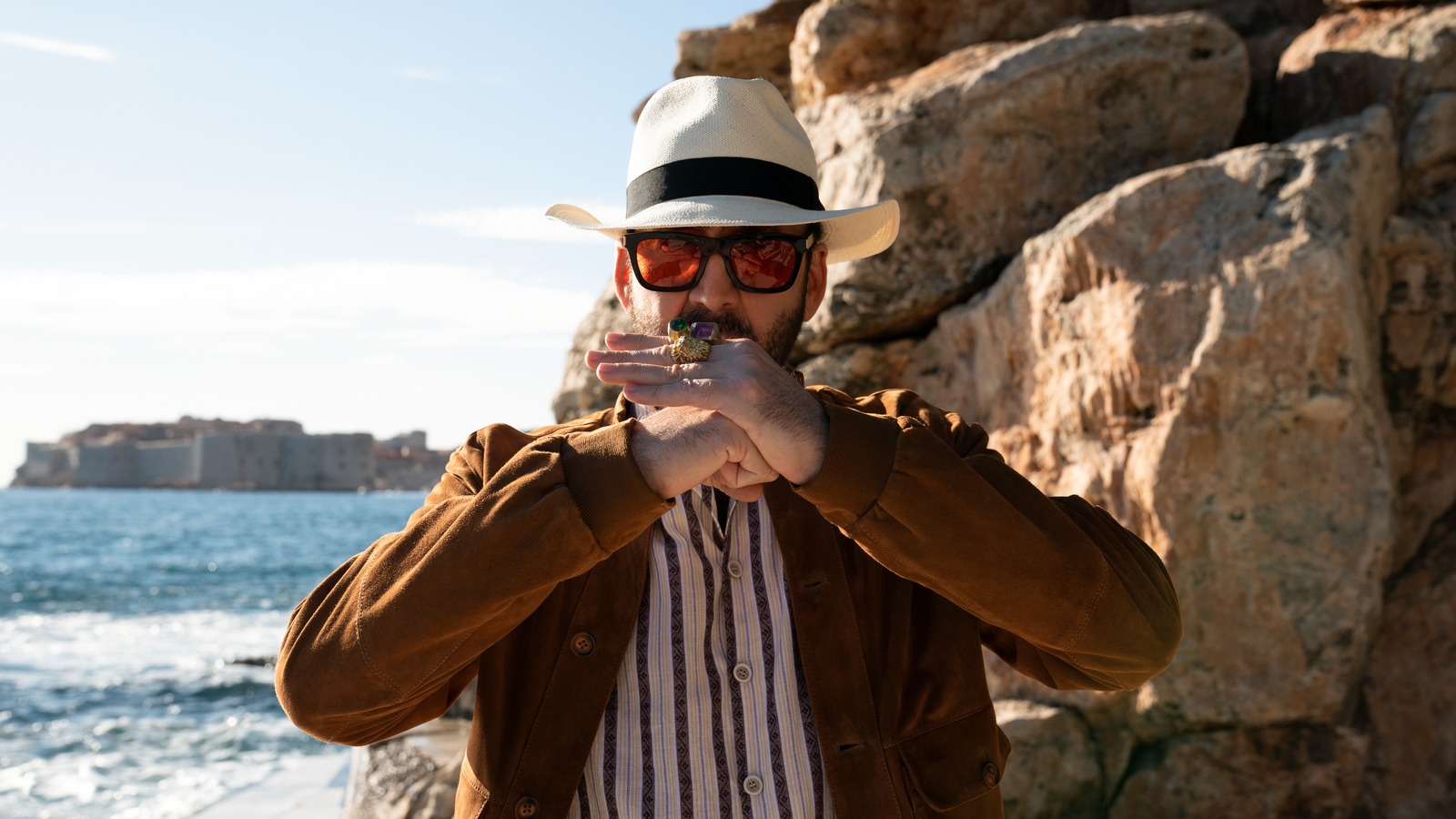 "The Unbearable Weight of Talent" follows Cage whose acting prospects appear to be drying up. As such, he accepts a $1 million offer to appear at the birthday party of a mega-rich superfan, Javi Gutierrez (Pedro Pascal), on his private island. Just prior to the actor's arrival, though, Cage is informed by a pair of CIA agents that Gutierrez is an infamous arms dealer, and is cajoled into gathering info on his welcoming host to help bust the illegal operation. As the plan goes haywire, however, and the actor's wife and daughter are kidnapped by Gutierrez's men, Cage is forced to spring into action and channel his famous action movie hero personas to save his family.
When Cage agreed to play a heightened version of himself, it came as a huge relief to the director and co-writer Tom Gormican and co-writer Kevin Etten, since they wrote the script specifically for the film icon and if Cage didn't commit to playing himself, there would be no movie, according to the pair. "The only idea we talked about very briefly — a friend floated it — was the idea of a Christian Bale or Daniel Day-Lewis in Nick Cage prosthetics, playing Nick. Christian Bale as Nick Cage was the one thing we were willing to [do]," Etten told Looper in an exclusive interview, with Gormican adding, "Which would have been incredible."
Cage next stars as another film icon — Count Dracula — opposite Nicholas Hoult's title character in the horror comedy, "Renfield," which opens in theaters Friday, April 14.