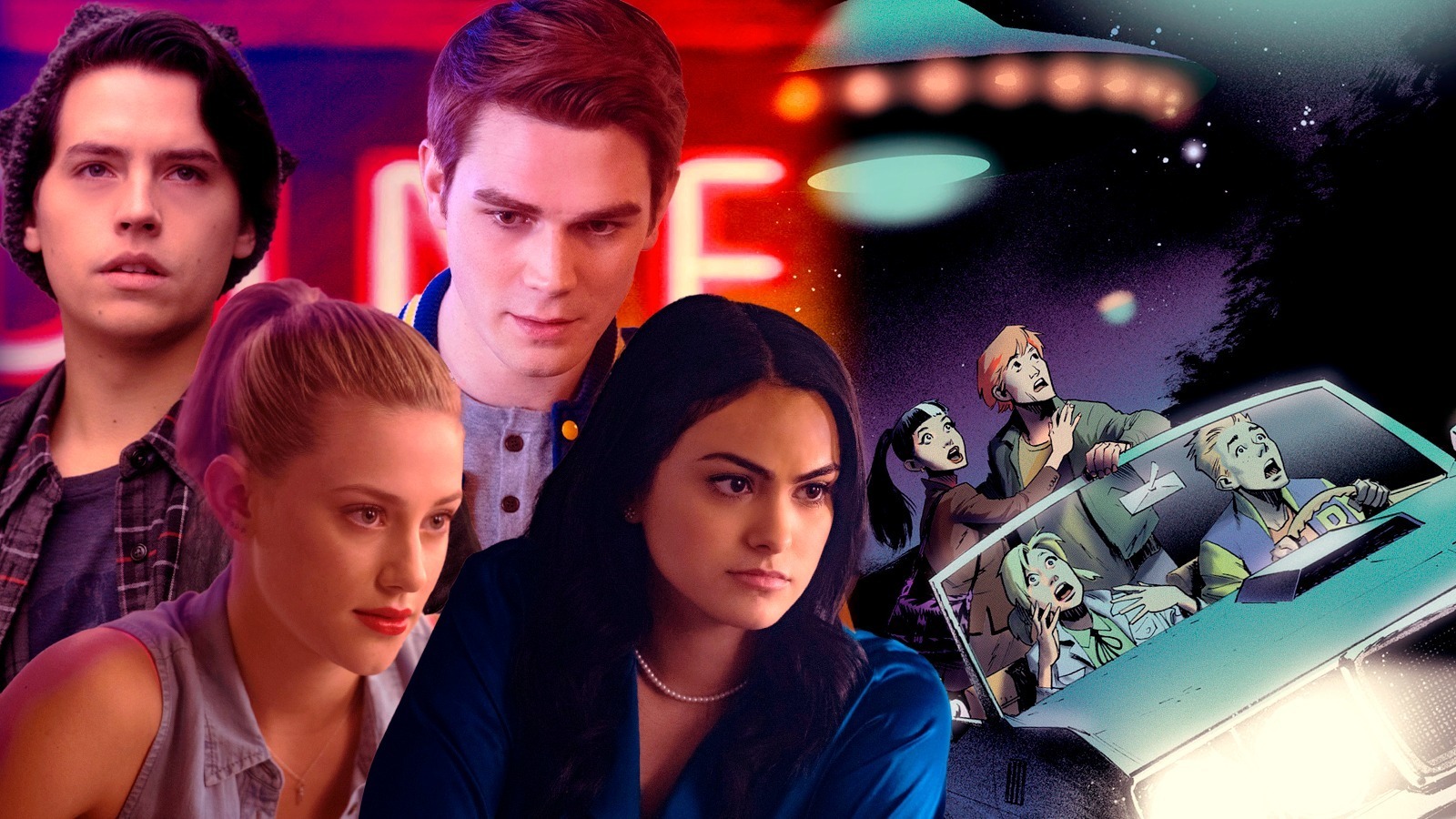 Before "Riverdale" and "Afterlife with Archie" went to the dark side, Archie and his friends occasionally found themselves in strange scenarios from time to time. One memorable crossover saw them encounter drug smugglers and Marvel vigilantes in "Archie Meets the Punisher," and it's a lot of fun. Elsewhere, the '90s series "Jughead's Time Police" explored sci-fi time travel concepts before "Riverdale" did. So, when the "Archie's Weird Mysteries" cartoon arrived in the year 1999, the franchise had already shown a willingness to experiment.
Of course, "Archie's Weird Mysteries" is next-level weird. The series sees the gang go up against mad scientists, werewolf sheriffs, UFOs, alien blobs, vampires, genies, droids, and all manner of creatures. It's a little bit of "Scooby-Doo," a little bit of "The X-Files," and a whole lot of awesome. Furthermore, a live-action retelling is a perfect way to bring Archie and his pals back to television down the line as shows about supernatural sleuthing are popular.
From "Buffy the Vampire Slayer" to "Supernatural," the formula of weekly monster battles coupled with overarching storylines is a tried and tested means of success. An "Archie's Weird Mysteries" reboot could capitalize on this trend without completely alienating "Archie Comics" and "Riverdale" fans. The base is already used to supernatural concepts and detective mysteries, but they haven't seen Archie and his pals battle a true rogues' gallery of monsters in a live-action setting yet. "Riverdale" has flirted with these ideas, so a potential reboot should go all in.