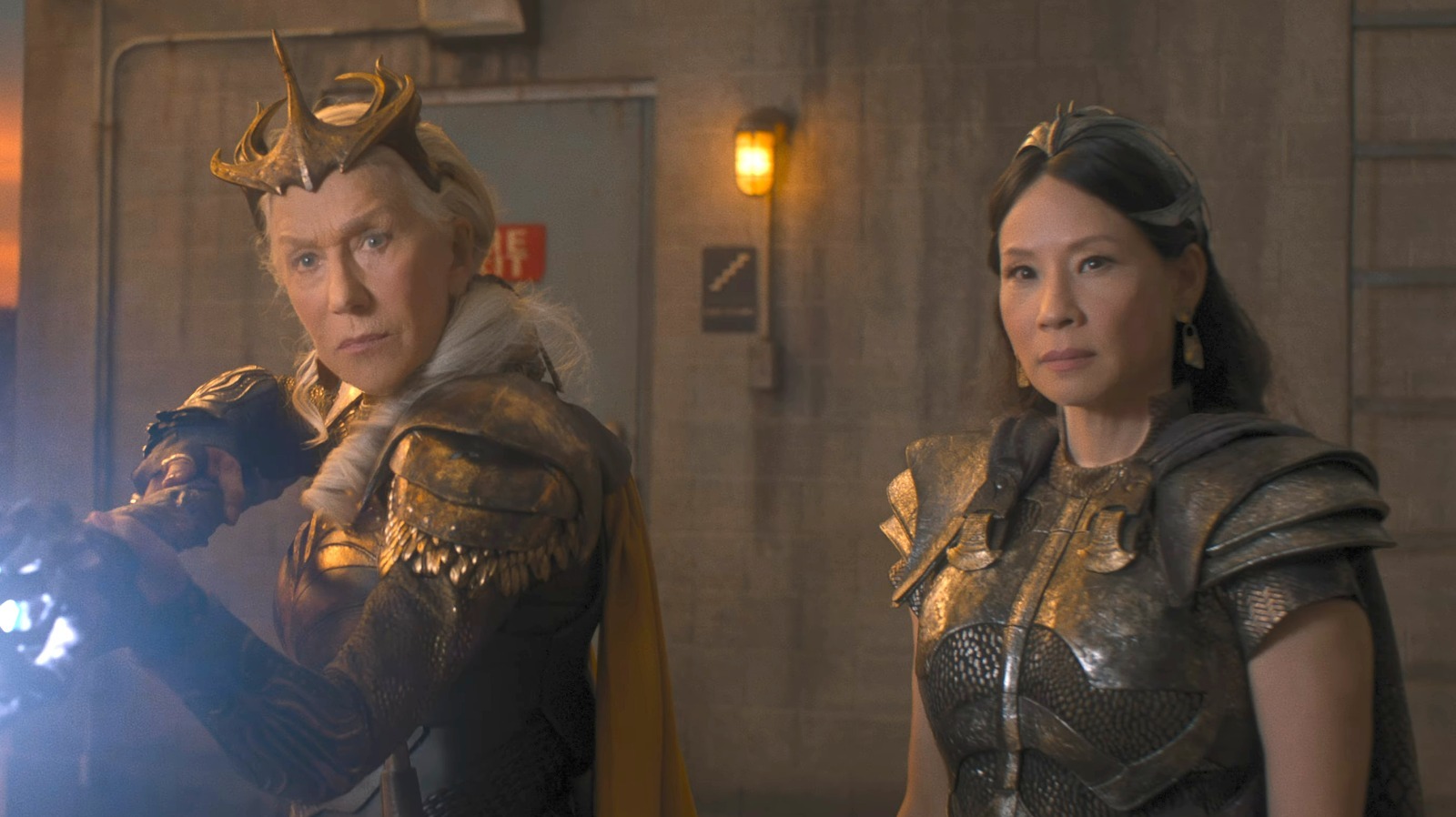 In the first "Shazam!" film Billy Batson eventually grants his childhood friends superpowers just like his. In the original DC Comics, they were known as the Marvel Family, but in "Shazam! Fury of the Gods," they have instead been dubbed the much-less prestigious Philadelphia Fiascos due to their less-than-stellar success rate around the city. For instance, the super-family saves everyone on a collapsing suspension bridge — but the bridge falls into the water, despite their best efforts.
In the first film, Billy's interactions and growing bonds with his fellow foster family — including Freddy and Darla (Faithe Herman) – were the film's beating heart. So, when Billy -– as Shazam -– grants them all superpowers to fight off Mark Strong's superpowered Dr. Sivana, it was exciting, cool, and fun.
Unfortunately, in the sequel "Shazam! Fury of the Gods," fans on Reddit noticed that the rest of the superpowered Shazam family gets disappointingly sidelined for most of the film -– especially in the climax. Sure, the opening bridge scene is fun, but after that, the superhero family mostly hangs out investigating ancient texts in the Rock of Eternity and –- besides a quick fight with Hespera -– all immediately lose their powers during the climax, leaving Shazam the only one with powers to fight off Kalypso and her magical wooden dragon.
They don't even accomplish much in their de-powered forms, and Billy's actions render whatever they did null and void anyway.