Highlights
WhatsApp now supports four separate devices through its multi-device linking feature.

You can use the WhatsApp primary account separately on your smartphones, laptops, desktops, and tablets.

You don't need to have your smartphone online to use WhatsApp on other devices.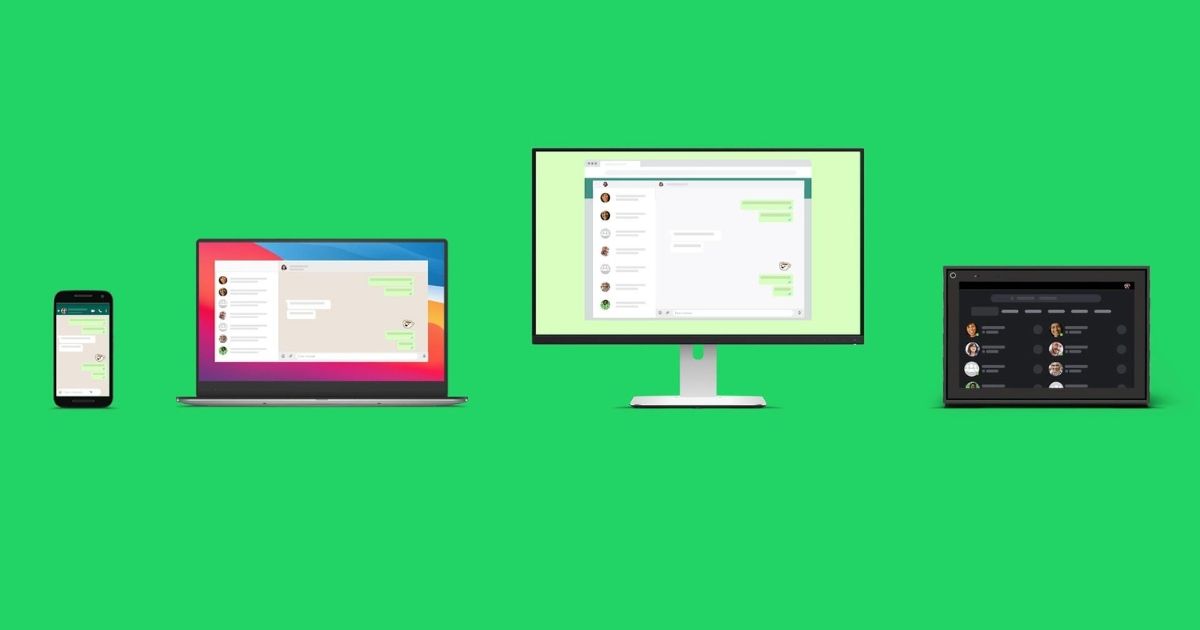 WhatsApp multi-device support allows users to add even more devices to their primary WhatsApp accounts. Previously, users could link their WhatsApp account to the desktop app and continue using it even if the battery died. Users can do the same for three additional devices apart from their primary smartphones. Here's what you need to know about the latest development to WhatsApp multi-device support.
WhatsApp Users Can Now Link Up To Four Devices To Their Account
No charger, no problem. Now you can link WhatsApp to up to 4 devices so your chats stay synced, encrypted, and flowing even after your phone goes offline 🖥️ 📲

— WhatsApp (@WhatsApp) March 23, 2023
WhatsApp tweeted from its official handle that its multi-device support is getting an upgrade. According to the tweet, if your phone has no charge, you can still access your WhatsApp chats on up to four devices. The tweet assures users that they can confidently use WhatsApp chats on other devices since the chats keep flowing, syncing, and end-to-end encrypted on all four devices. WhatsApp says this upgrade is intended to make your messaging experience more seamless and convenient, even if your phone goes offline.
You can link your primary WhatsApp account to any compatible device like your tablet, laptop, or desktop. This gives users the much-needed flexibility to switch devices at their will while still staying connected to their contacts. And the ability for all devices to stay synced and working even when the primary phone runs out of battery is a considerable upgrade considering older versions required the phone to be online for WhatsApp to work on linked devices.
WhatsApp Multi-Device Support: How To Link Multiple Devices To Your WhatsApp Account?
Linking multiple devices to your WhatsApp account is no rocket science. You only need to scan the QR code on the device you wish to link from the primary device. Here's how you can link devices to your WhatsApp account.
Open WhatsApp on your primary phone.

Click on the three-dot icon on the top on Android and the gear icon at the bottom on iOS.

Tap on the Linked Devices option on the next page.

Tap on the Link a Device option.

Follow the on-screen instructions.

Open the WhatsApp Web page on the device you wish to link.

Scan the QR code shown on the screen with the primary device.

Your device will now be linked to your WhatsApp account until you log out.
You can also repeat the above steps on two more devices to link them. Are you already using the feature? How's your experience with it? Let us know in the comment box below.
The post WhatsApp Multi-Device Linking Now Supports Up To Four Separate Devices appeared first on MySmartPrice.