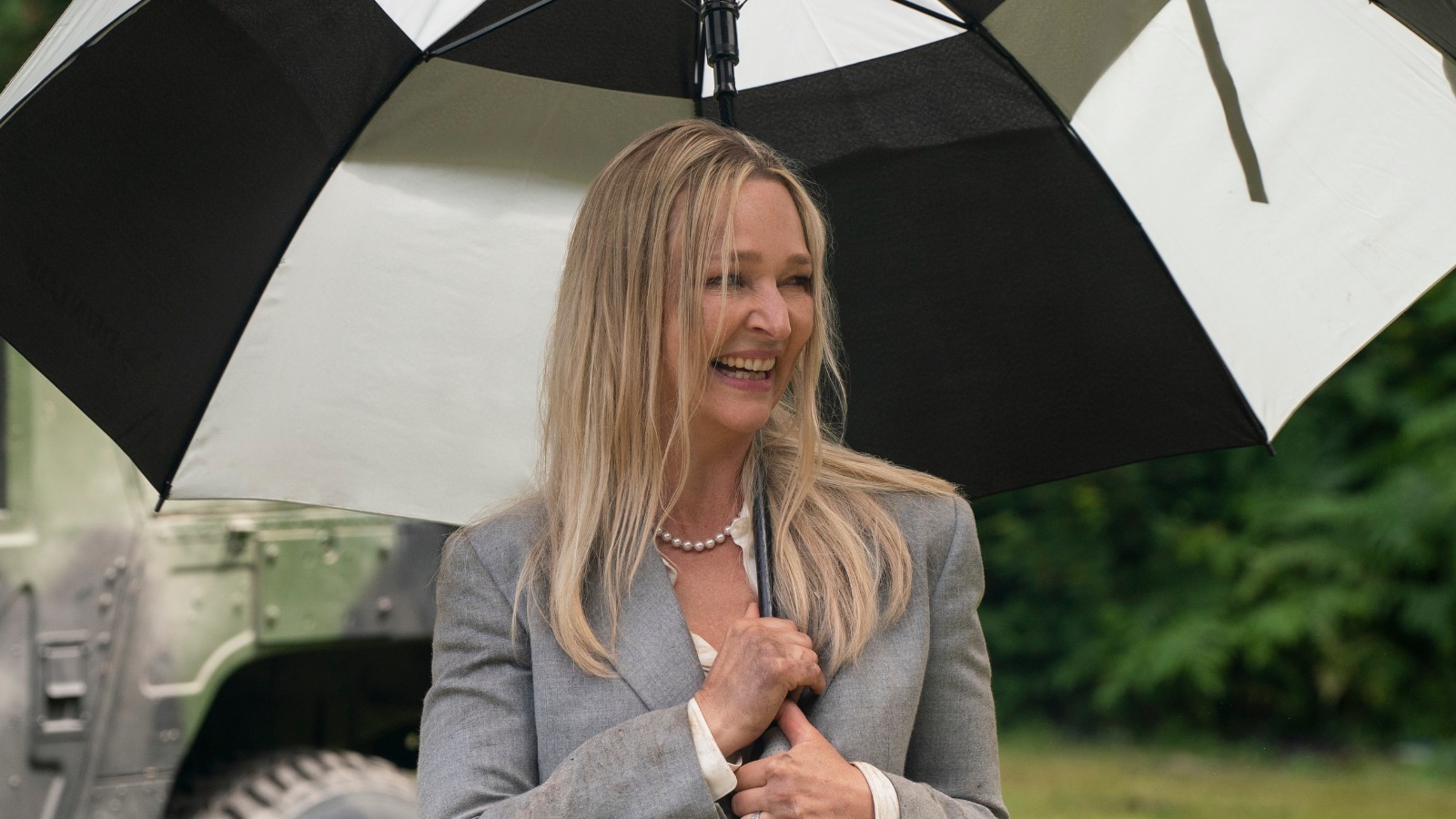 Besides the above examples, Kari Matchett has an extensive career that started in 1996 with the TV movie "Undue Influence." Matchett also appeared in two episodes of "Supergirl," where she plays Councilwoman Jean Rankin, as well as other popular series like "Charmed," where she lends her talents as Laurie Brewster. In addition, Matchett has also popped up in "The Good Doctor" as Liam's mother, "Elementary" as Kathryn Drummond, "Criminal Minds" as Amy Bridges, and on "Leverage" as Maggie Collins.
Her biggest role to date, at least the one with the most amount of credits, is Matchett's time on the USA series "Covert Affairs," which ran from 2010 to 2014, where she racked up 75 appearances as Joan Campbell. In other words, Matchett is definitely familiar with political intrigue and tense moments, which probably helped her land the role of President Travers in "The Night Agent."
Speaking with Variety, showrunner Shawn Ryan spoke about President Travers' future in the show and said, "I imagine it would be very difficult for Travers to get reelected after all of this. If and when the time came to make a Season 2, my thoughts have always been that we find Peter in a different world, as we hinted at in the finale. I don't think we would spend a lot of time figuring out what the political fallout is." Whether or not Season 2 sees President Travers return in some form is debatable, but at least the show represents another impressive notch in Matchett's career.