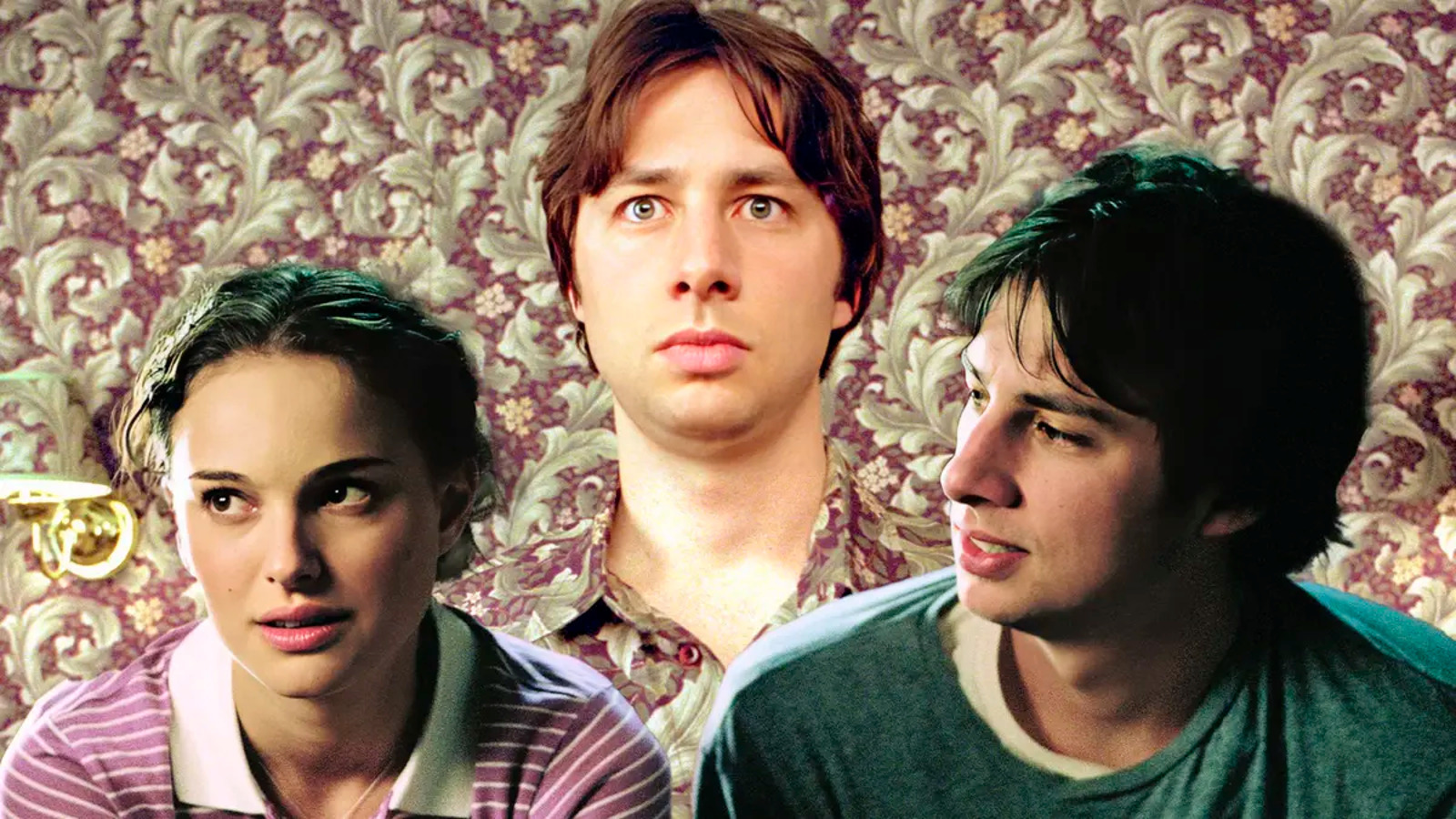 Luckily, even the "Garden State" haters have to concede that the film has an absolutely incredible soundtrack. Featuring songs from Coldplay, Frou Frou, Simon & Garfunkel, The Shins, and Nick Drake, both the movie's emotional moments and its scenes of levity are given an extra punch by these fantastically fitting song selections.
Of particular note is the song "New Slang," which Sam forces Andrew to listen to when they first meet at the doctor's office. The film plays on its strengths here by having the camera simply focus on Sam's face as she eagerly awaits Andrew's reaction. It's a suitably awkward scene and one that's instantly relatable for anyone who has had to try and react in real time to someone else's beloved song. Furthermore, these needle drops always seem to come at the exact right time and are rarely on-the-nose choices. They're not just catchy, but generally help to play off the emotional nuance of the scene or help to foster an understanding between the audience and the characters.
While there always seems to be a roaming crew online looking for well-liked movies to pick apart, there are plenty of better choices for their targets than "Garden State." Zach Braff's first film is still his best and remains a near-perfect time capsule of the mid-'00s, a time when everything was changing at an alarmingly fast rate and we could all use a chance to slow down and recalibrate — much like the characters of the film.