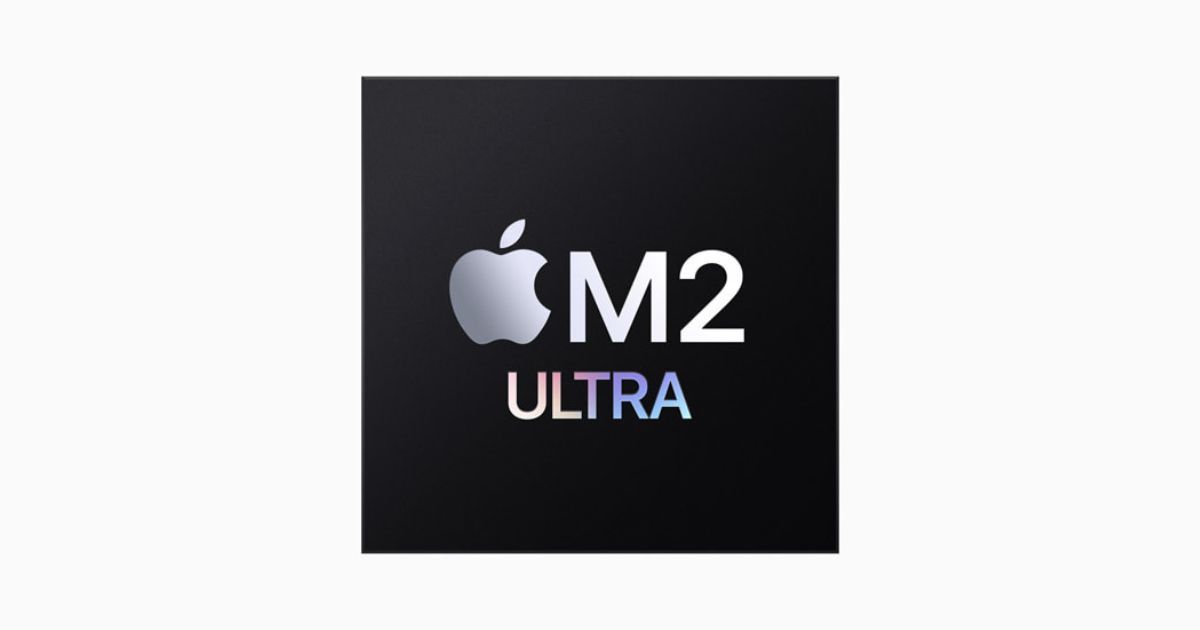 Highlights
Apple announced its most powerful chipset yet – M2 Ultra at the WWDC 2023.

The Cupertino-based tech giant used the UltraFusion architecture to combine two Apple M2 Max chips.

The new top-end chipset from Apple has been manufactured through second-generation 5nm fabrication.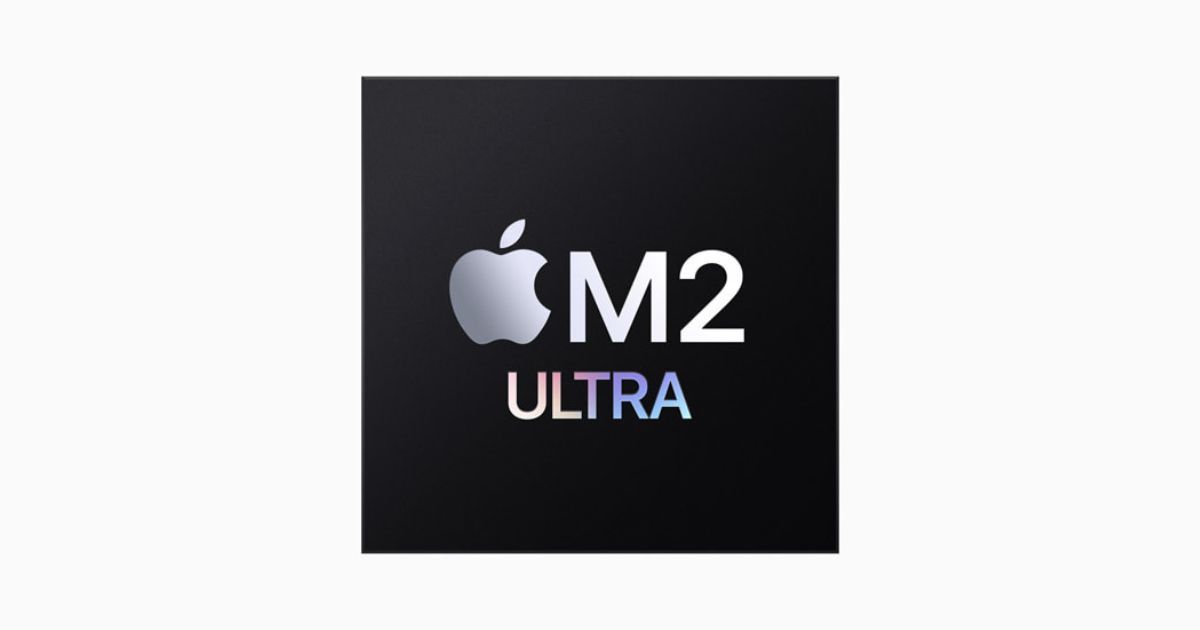 Apple had an eventful WWDC 2023, where it launched iOS 17 along with other OS updates, new Macs, and the Apple Vision Pro. The star of the show was indeed the much-anticipated Visio Pro AR headset with M2 and Rs chipset, which is Apple's debut product in this niche that has grabbed the majority of headlines, and rightfully so.
However, another exciting announcement from Apple at the event was the debut of its latest M2 Ultra flagship processor along with the Game Mode on the macOS Sonoma. This new announcement gives hope to Apple fans hoping to experience pro gaming on their Macs with best-in-class specifications. Read ahead to learn about the Apple M2 Ultra and Game Mode on macOS Sonoma.
Apple M2 Ultra Launched with Twice as Many CPU and GPU Cores as M2 Max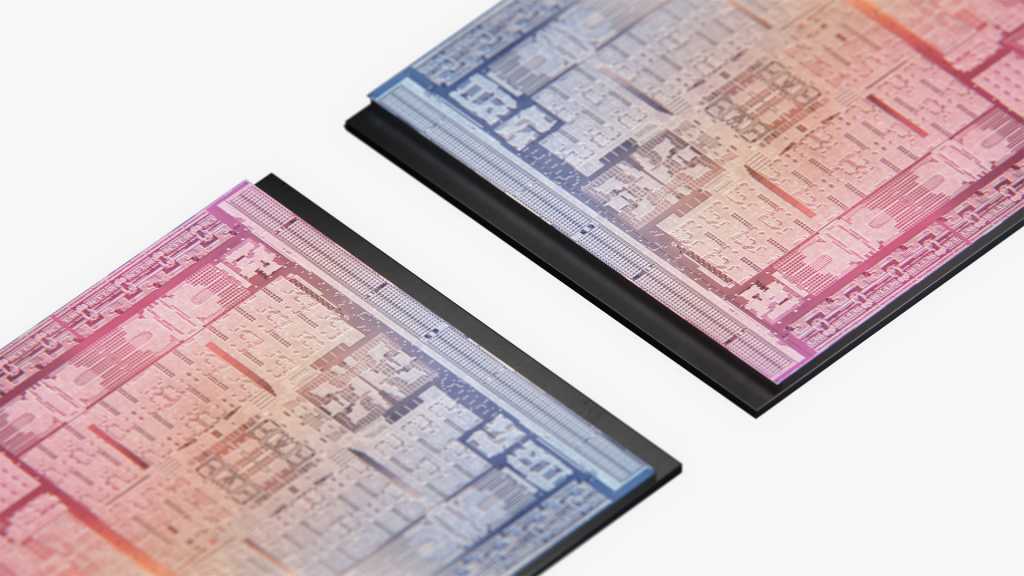 The Apple M2 Ultra arrives as the most powerful chipset from the Cupertino-based tech giant. Before this, the M2 series of chipsets (M2 Pro and Max) were available only on MacBooks. With the launch of the M2 Ultra, the tech giant has completed the transition of Macs to its silicon, marking the beginning of a new era. The Mac Pro comes with the new M2 Ultra, whereas the Mac Studio is offered in M2 Ultra and M2 Max variant.
Just like it did with the first-generation M1 Ultra (Two M1 Max chipsets fused together, Apple has fused two M2 Max processors for the M2 Ultra. To do this, Apple has used what it calls UltraFusion technology, which is a 2.5TB/s low-latency interprocessor connection. As such, the M2 Ultra features twice as many CPU and GPU cores as the M2 Max.
The M2 Ultra chipset features 24 cores, up to 76 GPU cores, and 192GB of unified RAM with 800GB/s of bandwidth. Additionally, the Neural Engine also received a boot in cores with 32 cores for AI-based tasks. According to Apple, this will offer a 40% performance boost compared to the M2 Max. Apple claims that the M2 Ultra can run 22 streams of 8K ProRes videos simultaneously.
On the connectivity front, M2 Ultra brings several great additions like PCIe expansion support (6 PCIe gen 4 slots on Mac Pro), 10GB Ethernet port (2 on Mac Pro), Wi-Fi 6E, Bluetooth 5.3, and Thunderbolt 4. Apple is emphasising the media capabilities of the new chipset and how it's perfect for creators and professionals.
What is Game Mode on macOS Sonoma?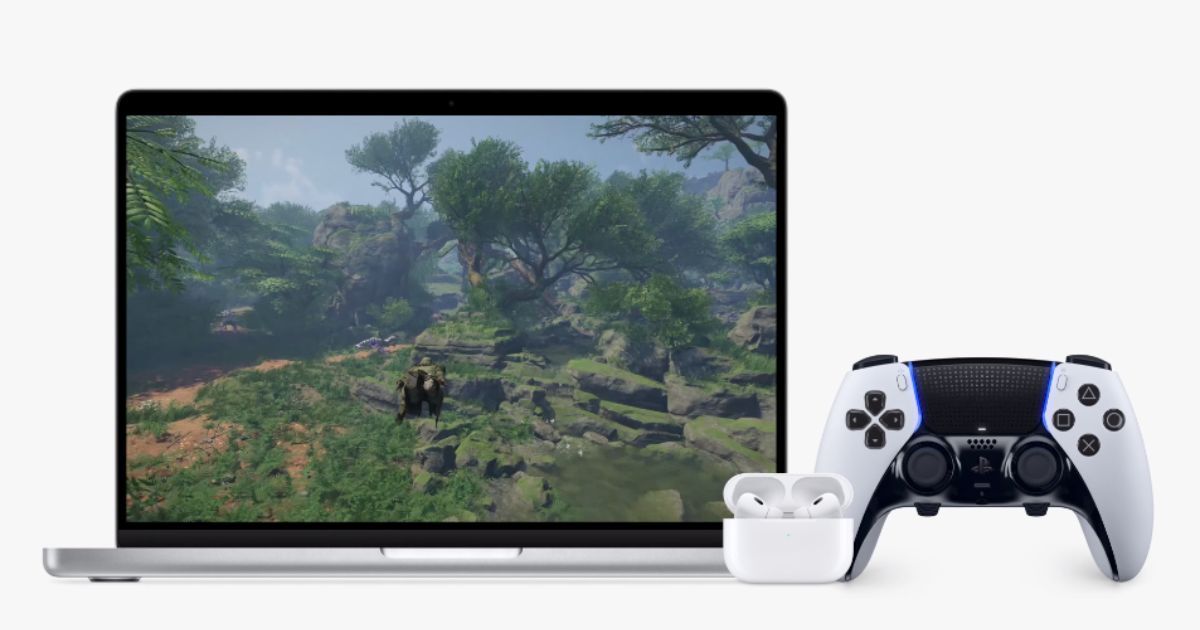 Apple has also introduced a dedicated Game Mode on macOS Sonoma, allowing Apple users to take advantage of their top-of-line Macs for gaming. According to Apple, when activated, this mode will provide a better gaming experience by prioritising running games for resource allocation (read CPU and GPU). With Game Mode, Mac devices will offer better framerates and longer battery backup while playing.
The Game Mode will also lower the latency for AirPods Pro and gaming controllers, including PlayStation, Xbox, etc. Metal has also announced a new game porting toolkit for developers to port their existing titles to macOS. Speaking of which, Apple announced that Hideo Kojima's Death Stranding: Director's Cut is coming to the macOS later this year.
The post Apple Introduces M2 Ultra Chipset to Take on The Best in The Industry, Announces Gaming Advances for Mac appeared first on MySmartPrice.