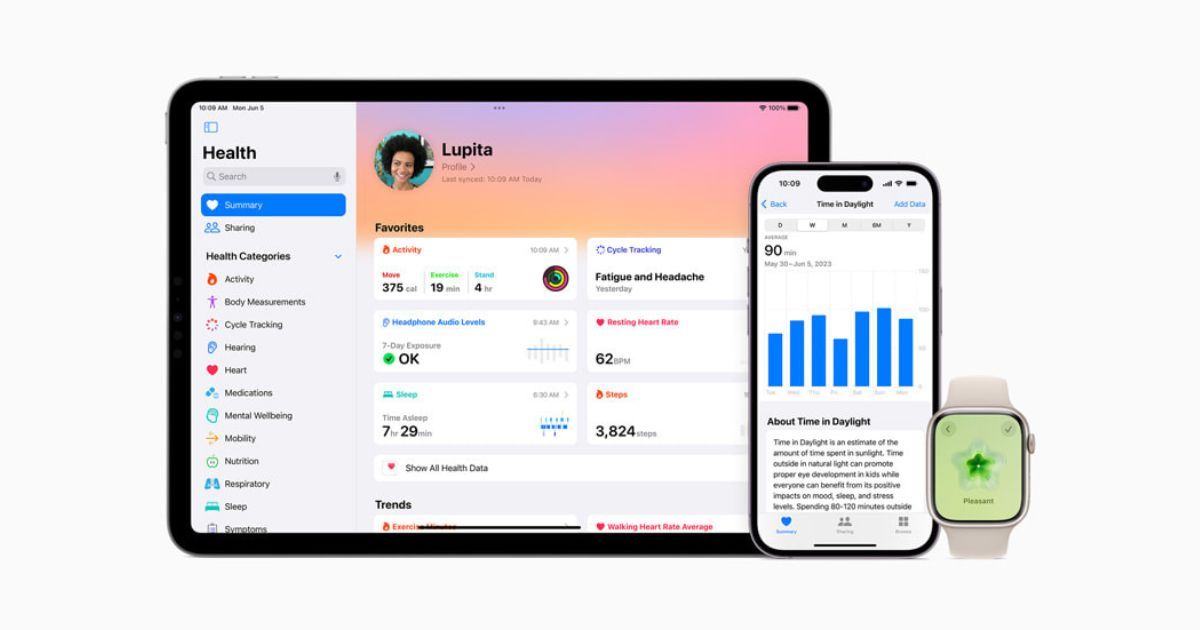 Highlights
Apple has introduced several new mental health and vision health features.

These features will be available in iOS 17, iPadOS 17, and watchOS 10.

Apple users can now detect anxiety and depression using their iPhone, iPad, or Apple Watch.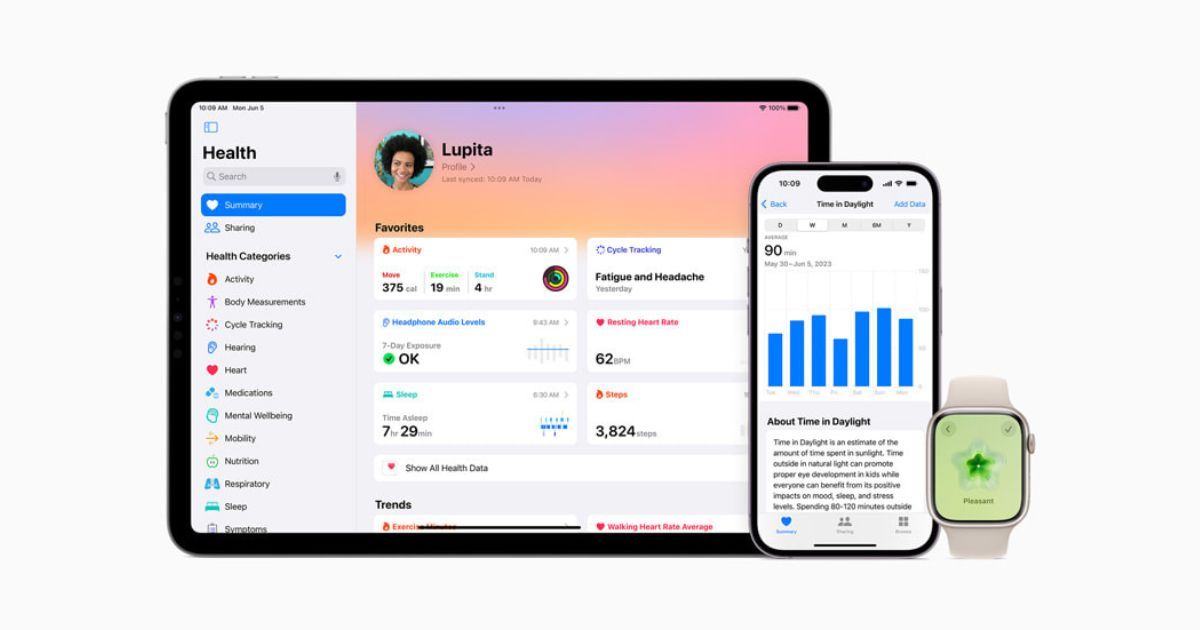 Apple hosted its annual Worldwide Developers Conference (WWDC) 2023 recently. As expected, the company announced iOS 17, iPadOS 17, and watchOS 10 at the event. The latest iOS 17 brings several exciting features like customizable Contact Posters, enhanced Messages, NameDrop, Standby Display, and more. While these are the exciting bits, the helpful features are slightly underrated, like the accessibility features, including Live Caption, and more coming later this year.
Apple has also announced new mental and vision health features in iOS 17, iPadOS 17, and watchOS 10. Yep, Apple has finally introduced the Health app for iPad users as well. The highlight is depression and anxiety detection, which will help iPhone, iPad, and Apple Watch be mindful of their mental health.
iPhone, iPad, and Apple Watch Users Can Now Track Their Mental Health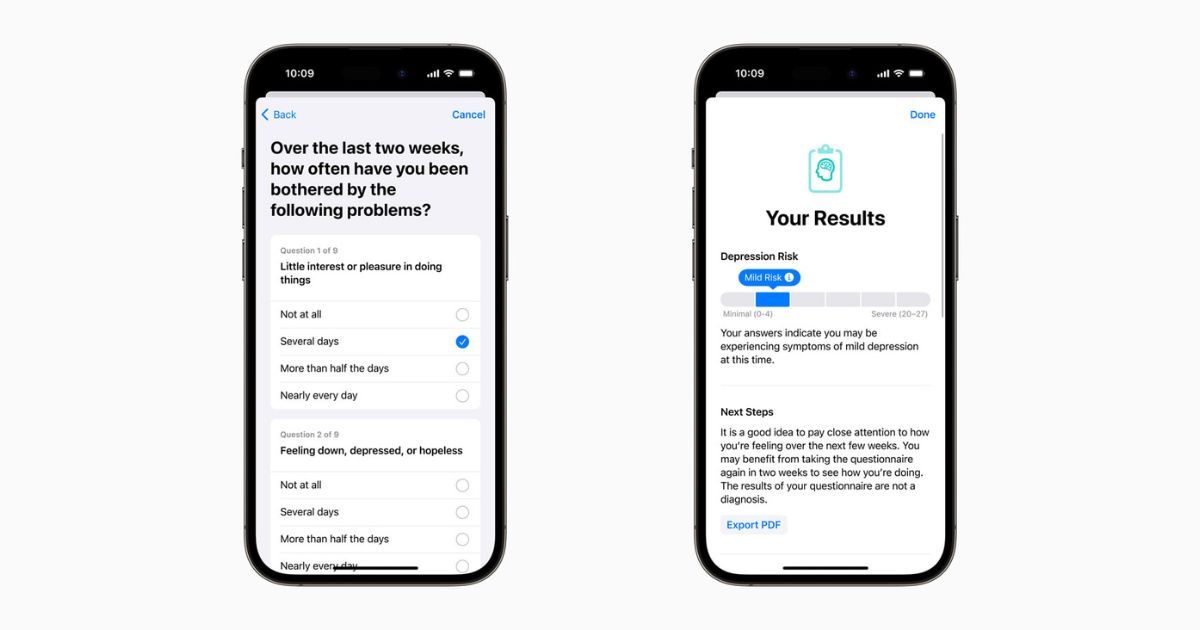 Apple has introduced new health features in the latest iOS 17, iPadOS 17, and watchOS 10 – mental and vision health. The company notes that over 30% of U.S. adults are confirmed to have experienced symptoms of anxiety or depression. To help improve people's mental state and health, Apple has introduced mental health features in the Health app in iOS 17 and iPad OS 17, and the Mindfulness app in watchOS 10.
Users can now journal their state of mind daily using an aesthetically pleasant slider interface ranging from Very Pleasant to Very Unpleasant. The app will also let users associate various factors contributing to their state of mind, like family, travel, etc., and what kind of feelings these factors invoke. Users will also be presented with multiple-choice questions, such as how often they have been bothered by specific problems over the last two weeks, and so on. The Health or Mindfulness app will then analyse and present insights to identify the cause of whatever state of mind the user is in.
These insights will help users to manage their overall health better. They can help determine the actual risk level, connect to mental health specialists or other resources available in their region, and create PDF files to show their doctors. This feature will be available in iOS 17, iPadOS 17, and watchOS 10, when they roll out publicly this fall.
Besides mental health, Apple has also introduced a vision health feature for those suffering from Myopia or nearsightedness. The official Apple release quotes the International Myopia Institute to recommend that children spend at least 80-120 minutes outdoors to prevent Myopia. Apple has introduced a feature in watchOS 10 that will measure time spent in daylight using the ambient light sensor. Parents can check this insight on their iOS 17 or iPadOS 17 devices.
Apple has also introduced the Screen Distance feature that tells users to move their device farther away if they have been holding their device closer than 12 inches for a longer duration. It uses the TrueDepth camera on the front to determine the distance and period.
Apart from these, Apple has also introduced several other wellness features in new OS updates. These include the Medications feature in the Health app, the Journal app on iOS 17, and more.
The post Apple Introduces Mental Health and Depression Detection in iOS 17, iPadOS 17, and watchOS 10; Brings Health App to iPad appeared first on MySmartPrice.